Athletic Running Sneakers Procurement Men's Casual Shoes
stars, based on
( 1 )
reviews
Athletic Running Sneakers Procurement Men's Casual Shoes

Outer Material:Flyknit
Inner Material:Textile

Sole Material:Rubber
Colour:Black,White,Red
Closure Style:Lace-up
Style:Sport shoes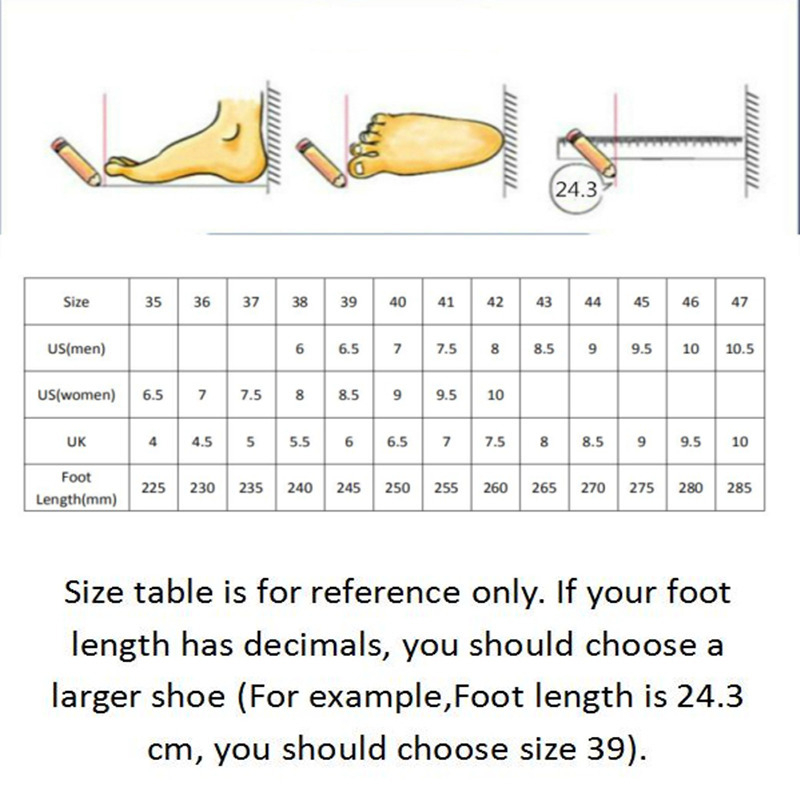 Tags: men's Athletic Running Sneakers Procurement, Athletic Running Sneakers Procurement, Running Sneakers Procurement, new style Running Sneakers Procurement
Our store mainly sells Credible Classic casual Running Shoes wholesale, Mesh cloth robber Running Shoes, microfiber leather Skate Velcro Shoes, etc and all goods are free shipping.
Material:

rubber,flyknit
Style:

sport shoes,casual shoes
Color:

black,white,red
Size:

39,40,41,42,43,44,45
BySPQRSaturday, 24 August 2019
I was very surprised with the quality and comfort of these shoes. I have worn Converse sneakers for as long as i can remember and i was tired of my shoes literally falling apart at the seams after 6 months or less. I am a Resident Doctor, so I am on my feet constantly at work. Essentially, when I'm not wearing professional dress, I'm wearing these. I have worn them to work as well as outside work, to the gym, running, etc. As you can imagine, they have gotten a lot of miles. I am pleased to say that beyond the soles being a dirty, after 6 months these shoes are holding together wonderfully. There are no tears, breaks, rips, etc. that i have found. The black "grips" on the bottom the shoes peeled off after awhile, but this hasn't affected the quality at all. They were very comfortable and had decent support to start, but after 6 months, I'm considering replacing the insoles.What i like most about them is the design of the soles. The deep slits make running/walking through small puddles (and sometimes various liquids on tile floors) a lot safer and easier. Water just goes out the sides of the soles and i never have to worry about not gaining traction. The same slits also let your foot "wrap around" rounded objects for additional grip when needed. The sole also flexes enough that i don't have to work about the sole separating from the rest of the shoe, which has been my biggest problem in the past.